Career in Biotechnology- About Course, Salary, Best Colleges etc
This article is a small attempt to help those candidates who want to get admitted into Bio-technology programme. We have tried here to explain career opportunity in Bio-technology programme, job scope, maximum salary, best colleges offering Bio-technology course across the country.
About The Course- Bio-technology
Biotechnology Engineering is an engineering Branch that deals with the studies of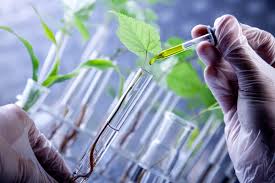 Biology, Genetics, Biochemistry, Micro-biology, Immunology, Virology, Chemical reaction Engineering, and Immunology. Biotechnology Engineering holds highest job openings in the world, every year thousands of job openings are producing for the candidates passed out the Biotechnology Engineering.
Avialable Application Form 2020
The applications of Bio-Technology Engineering are in the diverse fields such as Animal husbandry, Vacancies, Agriculture, Pollution Control, Energy Production, Energy Conservation, Fertilizer Industry, Insecticides, and product testing labs. There are equal numbers of high-paid job opportunities in India and Abroad, for the students attended in Biotechnology Engineering.
Career in Bio-technology
After completing a course in Bio-technology, one can explore job opportunity in following fields:
Public funded laboratories
Drug and pharmaceutical research
Chemicals
Waste management
Environment control
Energy
Bio-processing industries
Food processing
Colleges Offering Bio-technology Programme
There are numerous engineering colleges in India offering courses in Biotechnology: The Institutes has specialization in offering B.Tech, M.Tech, and Doctoral Degree Courses. The candidates passed in Intermediate school level with at least 60% marks are eligible to attend the program B.Tech in Biotechnology. The master studies admissions are allotted on the basis of B.Tech Marks of the candidates.
Remuneration (Salary after Biotechnology Courses in India )
The salary of an Entry level bio-technologist in India is between Rs. 25,000-45,000. However, there must be salary variation in according to the company that you hired with and type of Project that you're working for. Some of the major employers hiring Bio-technology engineering candidates in India are Hindustan Lever Ltd, Thapar Group, Indo-American Hybrid Seeds, India Vacancies Corporation, Hindustan Antibiotics, Tata Engineering Research Institute and NCL.
List of Best Engineering Institutes in India Offering Biotechnology
Top Ten Biotechnology institutes List in India 2016-2017
Check Here: List Of Courses After 12th