Countdown has started for all CAT aspirants aiming for the top-notch IIMs and other hotshot Business Schools. A successful preparation of CAT is all depend upon your intelligence and the way of managing your study schedule. To ensure that getting into your reverie institutions becomes a truth, all you need is the right channel to enhance your reading routines and strategy.
No matter whether you are a fresher or having 2 or 3 years of work experience, a dedicated preparation is demanded for achieving a high overall and sectional percentile in CAT exam. So, what strategy to adopt for an utmost level of exam preparation, is all about our motto of writing this post.
Commonly Asked Questions by Users
Well, before I'll make you aware with most powerful tricks of cracking CAT exam, let me first clarify common doubts of aspirants.
Is it possible for an average student to crack CAT?
Are there any parameters available for defining an average student? Oh C'mon, just stop calculating yourself as an average student. See, your confidence and attitude is what can move you on the path of success. So, just don't lose them. Anybody can crack CAT, it's all depending upon the method; he/she is following during preparation and level of depth in concerned subjects.
Is it possible to crack CAT in 4 to 5 months?
If you are aiming to achieve something with eager then nothing can stop you from getting the same. One can definitely crack CAT exam in 4 to 5 months but yes his dedication and positive attitude is really essential. Just write it on a piece of paper or paste it on the wall of your home that you have only 4 months to grab your dream. Just go for it, prepare hard and let your dream comes true.
Experts' Suggestions to Crack CAT
Blend your Smart Strategy with Hard Work: The core strategy of cracking any complex entrance test is managing your time and answering maximum number of questions accurately. How can one do so? Here comes the need of smart strategy. Your hard work can make you aware with each and every section of CAT exam syllabus but if you really want to solve questions in least possible time then concentrate on short tricks and formulas.
Do Not Get Hesitated While Brushing Your Basics: If you are not comfortable with your basics then it may create hassle for you while practicing problems. Therefore, clear your basics with maximum effort first and then start concentrating on problems. Try to solve maximum number of problems of all types so that you can be comfortable with theoretical concepts.
Reading online suggested, Build Habit of Typing: CAT aspirants are suggested to read different quality articles, non-fictional and fictional novels, biographies etc online, this will help them while facing IIMs Personal Interview session. Wherever, habit of typing will make them comfortable while answering descriptive questions in CAT.
Analyze and Practice CAT Mock Tests: Mock test is what gives you live experience of upcoming exam. Don't miss it if you are getting feared for attempting online test. Appear in different CAT mock tests and improve your problem-solving and time management skills.
Shortcuts will be Useful, Only if You Practice it Properly: CAT is basically a conceptual exam; however shortcuts also work here for solving problems quickly. Aspirants need to practice tricks and shortcuts at its extreme level so that they can apply it more comfortably during exam.
Regular Study is Recommended: You can't fill up your daily food diet just eating once in a week. You must take regular diets for a good health and the case is similar here also. Aspirants need to be regular in their study. For the same, they may create a study schedule and follow them strictly. Be strict to yourself and analyze your performance daily.
Don't Get Stressed, Be Calm and Have Fun: You must give your best while preparing for CAT. But, you don't need to get stressed because of thinking about your result. Have fun every day and be positive towards your goal.
Best Books/Magazines/Newspapers for CAT Exam Preparation
Here I'm listing the name of few books which will help you in covering entire syllabus of CAT, please have a look:
How to Prepare for Quantitative Aptitude for the CAT Common Admission Test by Arun Sharma, Publisher: Tata McGraw Hill ;
Quantum CAT: Quantitative Aptitude Common Admission Test for Admission Into IIMs (Paperback) by Sarvesh K Verma Publisher: Arihant;
The Pearson Guide To Quantitative Aptitude And Data Interpretation For The CAT by Nishit Sinha, Publisher: Pearson;
How to Prepare for Logical Reasoning for the CAT Common Admission Test by Arun Sharma Publisher: Tata McGraw-Hill;
How to Prepare for Verbal Ability and Reading  Comprehension for the CAT Common Admission Test (Paperback)  by Meenakshi Upadhyay, Arun Sharma. Publisher: Tata McGraw;
Business World Magazine;
Competition Success Review;
The Hindu;
Economics Times;
Recommended Movies for CAT Aspirants
Have you got tired after studying? Well, so I'll recommend you name of few inspirations movies which will indirectly help you in enhancing your confidence level towards cracking CAT. Please have a look:
1.Bhaag Milkha Bhaag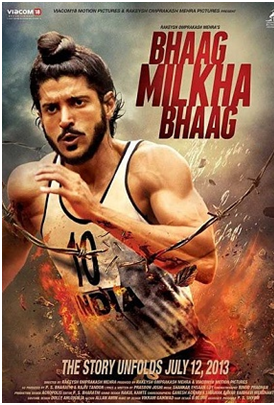 2. Lagaan: Once Upon A Time In India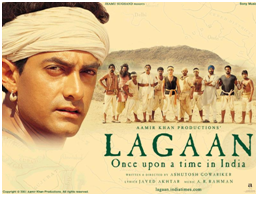 3. To Kill a Mockingbird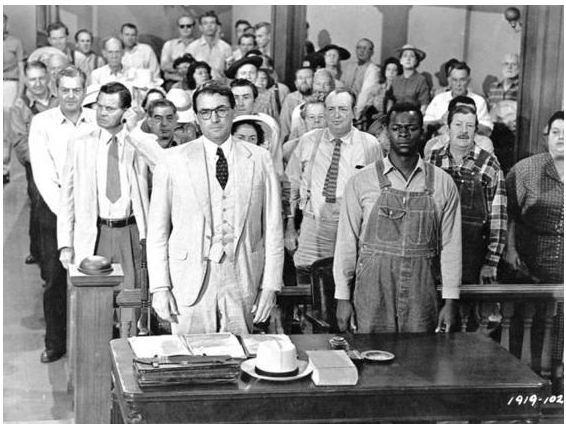 4. The Karate Kid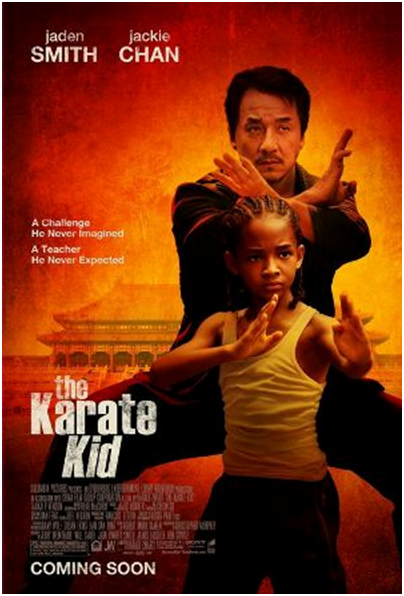 5. Iqbal