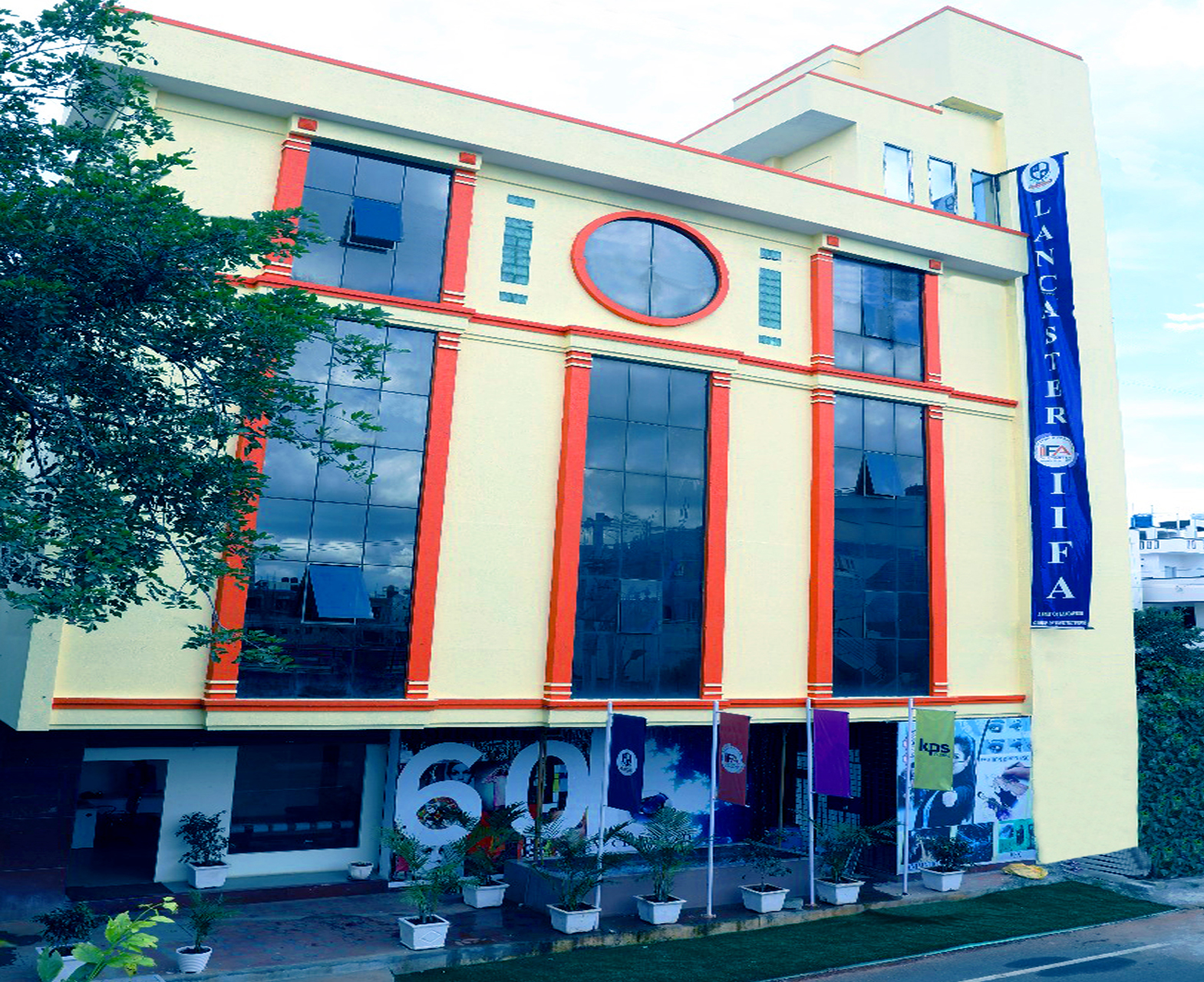 A profession in Logistics and Supply Chain Management is relatively new in India, as the industry is still in its early stages of development. As a result, while demand exists, there is a lack of knowledge and understanding of the sector. Despite the various efforts being made, the educational business will need time to mature and become a giant. However, in the meantime, as the area develops, it is critical to obtain access to appropriate facilities and institutes.
The field of logistics focuses on supply chain management and inventory management. Logistic Management is a combined course that teaches students the fundamental ideas of logistics and the evolution of modern supply chain management. With an expansion in business and innovative techniques being used on a daily basis, logistics is becoming increasingly crucial in keeping track of events and sales. Logistic Management offers students to obtain a thorough understanding of business while also developing skills, examining market statistics, and learning the fundamentals of business communication, marketing, finance, HR, and operations. Later on, students can pursue specialisation in either field.
Top & Best Logistics Management Colleges in India are as follows:
IIFA Lancaster Degree College
NSDC offers a six-month diploma in Logistics & Supply Chain Management through IIFA Lancaster Degree College. Students learn the essentials of the logistics and supply chain, such as warehouse management, inventory management, business communication, product and information flow, and managing supply chain methods, transportation, and customer distribution. Students are granted internships to gain practical experience while learning because logistics has become such an important industry in the success of Indian businesses. Among the various career opportunities IIFA's International Placement cell offers students different roles in different industries.
Name of the course: Diploma in Logistics & Supply chain Management
Location: Bangalore
Eligibility Criteria: 10th/12th from any recognized board/Any degree
Duration: 12 months
Important dates:The form is out generally in the month of July
Admission cycle: Fill up the online application through the official web-portal i.e. -www.iifadegreecollege.com
Candidates appearing in their final examinations can also apply provisionally.
Application fee is to be paid using Credit Card / Debit Card / Demand Draft.
Please keep your Credit Card / Debit Card / Demand Draft ready with you before applying.
Candidates are required to Register Online using a Valid e-mail ID before applying. This email ID should be valid for at least next 1 year.
Indian Institute of Material Management:
The Indian Institute of Materials Management (IIMM) is a national apex body that represents a broad range of professionals involved in many aspects of materials management, including planning, practices and rules involved in local shifting and nation-wide shifting, material sourcing, and logistics in supply chain ideas. Preparing students for a career in senior management is the aim of this prestigious program. The National Board of Studies consists of leading academics and professionals in their field. Faculty members come from industry, educational, and professional establishments throughout the country.
Name of the course:Post Graduate Diploma in Supply Chain Management & Logistics (PGDSCM & L)
Location: Navi Mumbai
Eligibility Criteria: Any Graduate Degree from a Recognized University
Mode of Education: Distance Education
Duration:  2 years – 4 semesters of 6 months each.
Important dates: Admission starts in Jan & July.
Admission cycle:Twice Jan/July every year through entrance test and viva-voce
ASBM University :
Students from all fields are eligible to enroll in MBA in Logistics and Supply Chain Management program, which runs for two years. Students can pursue this course after successfully completing graduation from a recognized university with a minimum score of 50%. The Logistics and Supply Chain Management MBA program focuses on managing the entire supply chain linking a manufacturing unit, dedicated relocation and delivery to the consumers.
Name of the Course: Logistics and Supply Chain Management
Location:  Bhubaneswar, Odisha
Eligibility Criteria: -Minimum 50% marks in aggregate (45% for reserved category)
National Level Qualifying Test (CAT/ XAT/ MAT/CMAT/ ATMA) valid score card/ ASBMUEE Test.
Bachelor's degree or equivalent degree holder.
Duration: 2-year postgraduate course
Important dates: Forms are generally out in month of MAY.
Admission cycle:  Visit the official website of ASBM University.
FOR ONLINE MODE-
Under the Admission tab, select "Online Application"
A page will display asking for details like name, email and contact number to sign up.
After entering, click on the "Submit" button.
A verification email containing your login credentials will be sent to your email.
Now verify your email address by clicking the verification link and login using the credentials to fill the application form.
Lastly, pay the requisite application fee via online through Net Banking, Credit Card or Debit Card and submit the form.
FOR OFFLINE MODE-
Visit the official website of ASBM University.
At the end of the home page, click on the "Download Application Form" given under the Quick Links and pay the required amount of application fees through Net Banking, Credit Card or Debit Card.
After downloading, start filling the application form.
Also, past your recent passport size coloured photograph
Once the form is filled completely, send the same to the university.
IIM INDORE Logistics & Supply Chain Management:
This programme provides managers with the most up-to-date supply chain management concepts and techniques in order to assist them in facilitating greater coordination with their organization's suppliers and customers in order to increase total value. The curriculum also looks at various supply chain synchronisation technologies and methodologies.
Name of Course: Logistics & Supply Chain Management
Location: Indore
Eligibility criteria: UG Degree in any stream with an aggregate of 40% marks
Duration: 2-year course
Important dates: The admission form is out in the month of May
Admission cycle: Entrance and Merit-Based Followed by Personal Interview.
Symbiosis Institute of Management Studies:
To provide students with a high-quality management education by advancing their knowledge in all business-related subjects and instilling a corporate professionalism culture in Student Managers.
Name of the course:Post Graduate Diploma in Supply Chain Management (PGDSCM)
Location: Pune, Maharashtra
Eligibility Criteria:Bachelor's Degree of any Statutory University or any other recognized Foreign University with 50% marks.
Duration:12 Months (Two Semesters)
 Important dates:  Admission form starts from the month of August
Admission cycle: Personal Interaction
For firms to minimise enterprise expenses, it is critical that they understand the main indicators in logistics. By responding quickly to changing market demands, it can improve service quality and boost customer happiness.
As a result, we may conclude that logistics plays a critical role in ensuring the seamless operation of the supply chain as a whole. SCM and logistics are two intertwined concepts that may propel industrial businesses to new heights.
Content by
MsSimran Vijay
Pro Cochin House Shifting and Moving Packers
Star Homes Building, Shop 1/22nd Block, Thrippunithura Ernakulam, Kochi, Kerala 682301