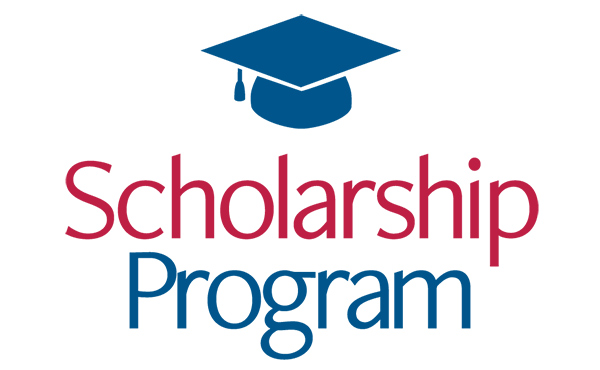 Scholarship Exams 2022: 'Scholarship', who does not want to take it? Scholarship programmes have actually been initiated for the welfare of society so that education can be boosted up for the weaker (socially and financially) sections of the society. There are various public and private institutes and foundations in the country which offer the scholarship for various educational, academic and several other art and culture programmes. In order to find and support such educationally influenced gems of the society, the scholarship providing authorities to conduct the scholarship exams.
In this post, candidates can get all the information about the prestigious scholarship exams including the details of the scholarship exam conducting authorities and details about applicants. The list gives below shows all such details about such scholarship programmes.
S.No.
Who can apply?
Scholarship Authority
Field in which scholarship is given
1.
II to XII
Geo Genius
To spark scholar interest in Geography and augment public consciousness about it.
2.
V to XII
Eduheal Foundation
To find the candidates who have an interest in mathematics tests their mathematical skills and mental ability.
3.
I to XII
Silverzone Foundation

To promote competitive attentiveness of academics in school children in India and abroad.

By appearing in this exam, one can develop creative thinking and improve the problem-solving skills

4.
School Students Only
National Council of Educational Research and Training (NCERT)

To recognize those who have high academic talent and outstanding intellectual skill.

A candidate who qualifies this two-tier exam gets cash scholarship for the complete academic year.

5.
XI and XII
Department of Science and Technology of the Government of India

To classify students with talent and aptitude for research.

To Provide eligibility criteria for admission to the five-year integrated MS program at the Indian Institute for Science Education and Research

6.
HSC/SSC
Unified Council

It is a diagnostic test which classifies talented students.

Also offer a complete skill-wise feedback, highlighting the strengths and weak point of candidates.

7.
I to XII
Science Olympiad Foundation

It organizes separate exams for subjects like:

Computer (National Cyber Olympiad)

Maths (International Maths Olympiad)

Science (National Science Olympiad)

English (International English Olympiad).

8.
I to XII
Eduheal Foundation
To motivate the students to improve their knowledge regarding Biotechnology subjects and makes awareness among them.
9.
III-X
Educational Initiatives Pvt. Ltd.
It evaluates how well kids have understood the fundamental school syllabus and these exams are based on the CBSE, ICSE, IGCSE, and major state boards' syllabus.
There are many other scholarship exams which are commenced every year. In the following list, the scholarship exams have been given which candidates can apply as per their fields/subjects of interest.

Get Articles,Exam Updates through e-mail, by entering your details below.
List of Indian Scholarship Programs 2022
Ministry of Culture Junior Fellowships
Ministry of Culture Scholarships for Young Artistes -2022
Lalit Kala Akademi Scholarship
Osmania University UGC-JRF Fellowship Program
UGC JRF RA Foreign Nationals
GIIS Junior College Scholarships at Singapore
J C Bose National Fellowships
JBNSTS Senior Scholarship Test
The Max New York Life Igenius Scholarships
Mahabir Prasad Singh Foundation Scholarship (for Science, Engineering & Medical students)
Ramanujan Fellowships
Narotam Sekhsaria Scholarship Programme
IGCAR JRF
IITB Monash Research Academy Scholarships
INSPIRE SHE Scholarships
INSPIRE Fellowship Program
IndianOil Sports Scholarship,
MICA Ahmedabad Fellowship Program
FedBank Hormis Memorial Foundation Scholarships
National Fellowship for OBC Candidate
NIIT University Gurgaon Scholar Search Programme
NHFDC –  Scholarships for Differently Abled Students
Algappa University JRF DST PURSE Program
DC Pavate Memorial Fellowships
The Gandhi Fellowship
IOCL (Indian Oil) Scholarship
Jawaharlal Nehru Scholarships for Doctoral Studies
Kishore Vaigyanik Protsahan Yojana
IITM Pune Research Associateships and Research Fellowships in Climate Science
VIT University IGNITE Scholarships
Maulana Azad National Fellowship for Minority Students
Maulana Azad National Scholarship for Girls (Minorities)
Merit cum Means Scholarship for Students Belonging to Minority Communities
Narottam Sekhsaria Foundation PG Scholarship
Pre Matric Scholarship for Delhi's Scheduled Caste (SC) students
National Means-Cum-Merit Scholarships (NMMS)
A STAR and SIA Youth Scholarship to study in Singapore
SICI Doctoral Research Fellowships
Rajiv Gandhi National Fellowship for Students with Disabilities
Sitaram Jindal Research Fellowship Scheme
Swami Vivekananda Single Girl Child Scholarship for Research in Social Sciences
Rajiv Gandhi National Fellowship for ST Candidates
Rajiv Gandhi National Fellowship for SC Candidate
Shell Junior National Science Scholarship
SBI Youth for India Scholarship,
Fair and Lovely Scholarship for Women
Young India Fellowship Programme
Pragati Scholarship by AICTE for Women pursuing Technical Education
OP Jindal Engineering and Management Scholarships (OPJEMS)
Saksham Scholarship by AICTE for Differently Abled Students pursuing Technical Education
National Talent Search Examination (NTSE)
Scholarships Exams to study in Australia
Australia Awards Scholarships
International Postgraduate Research Scholarships (IPRS) by the Australian Government
Melbourne – India Postgraduate Scholarship Program
Macquarie University Scholarships for Postgraduate Research
Scholarships Exams to study in the United States of America (USA)
Yale Young Global Scholars, Yale University
Lady Meherbai Tata Scholarships for Women
Rotary Foundation Ambassadorial Scholarship
USIEF Fulbright-Nehru Fellowships –
Raman Fellowship for Post-Doctoral Research in the USA for Indian Scholars
TOEFL® Scholarship Program in India
American University Emerging Global Leader Scholarship
Tata Scholarships for Cornell University, U.S.
Scholarships to study in Holland
Holland Scholarships
Scholarships to study in France
Raman-Charpak Fellowship for Indian and French Ph.D. students
Scholarships to study in New Zealand
New Zealand Excellence Award
Common wealth Scholarship Plan, New Zealand Awards
Scholarships to study in Singapore
A STAR and SIA Youth Scholarship
Scholarships to study in China
Huawei Maitree Scholarship for Study in China
Chinese Government Scholarship
Scholarships to Study in foreign institutes 
British Council IELTS Scholarship
India4EU II (Erasmus Mundus) Scholarships to Study in Europe
KC Mahindra Scholarship for PG Studies Abroad
National Overseas Scholarship for Students with Disabilities
JN Tata Endowment Scholarships
Ambedkar Scheme of Interest Subsidy on Educational Loan for Overseas Studies for students belonging to OBCs and EBCs
TOEFL Scholarship Program in India
SERB Overseas Doctoral Fellowship Programme
Narottam Sekhsaria Foundation PG Scholarship
Inlaks Study Abroad Scholarships
Inlaks Research Travel Grants
Charles Wallace India Trust (CWIT) Scholarships
Scholarships to study in the United Kingdom (UK)
Manmohan Singh Scholarships
Goa Education Trust Scholarships (GET)
University of Sussex Scholarships for Indians
Inlaks Study Abroad Scholarships
University of Oxford's Rhodes Scholarship for Indian Students
Oxford and Cambridge Society of India Scholarships
Commonwealth Scholarship and Fellowship Plan
Sheffield Hallam University's Scholarship for Sports Business Management, UK
Hornby Scholarships to Study in the UK
Oxford-Indira Gandhi Graduate Scholarship
Lady Meherbai Tata Scholarships for Women
Chevening Scholarships
Cambridge India Ramanujan Scholarship
Scotland's Saltire Scholarship (SSS)
Great Britain Scholarships – India Scholarships to study in Ireland
Imperial College India Foundation Postgraduate Scholarships
University of Sheffield's Scholarships for Indian Students
Edinburgh Napier University, Scotland Scholarships for Indian Subcontinent Student