English is a global language in true essence. No matter where you visit in the world if you know English you can communicate effectively. Apart from this, questions from English language and Grammar are asked in almost every government job selection exam such as SSC, IBPS, etc. It is a fact that most of us tend to make some grammatical mistakes every now and then. That is the reason why a lot of students keep on asking what are the best books for English Grammar 2023.
To answer this question of students we are going to provide a list of the best English grammar books 2023. All the books mentioned in this post are recommended by experts for the preparation of various English Grammar tests.
How to choose the top English Grammar Books 2023?
Choosing the best English Grammar Books is not rocket science still can be a bit tricky. A large number of books are available in the market from renowned publications. All of them claim to be the best for students. So, you need to do research and analyze what a book has to offer. An ideal book for English grammar should be logical and help students understand the topics and grammatical concepts easily. Plus, the language used in the book should be student-friendly and easy to understand. Unfortunately, not all books have all these qualities. We have compiled a list of a few books ticking most of the checkboxes of an ideal textbook for English Grammar. The list is as follows.
Get Articles,Exam Updates through e-mail, by entering your details below.
Wren & Martin High School English Grammar and Composition Book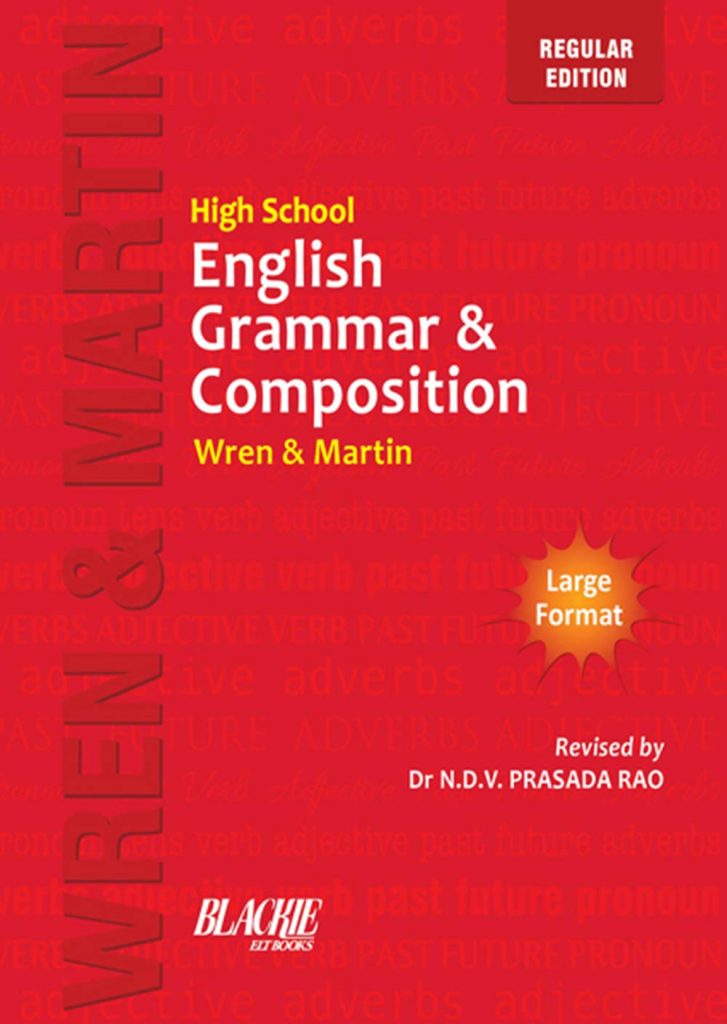 Author – Rao N, D, V, Prasada
Publisher – S Chand Publishing
Overview – The first book on our list is Wren and Martin's High School English Grammar and Composition. The book provides amazing guidance to students and helps them learn details about the language. It not only helps students know how to use the language but also lets them practice through worksheets. Now, the multi-colour edition of the books is also available to cater to the need of young students. A large number of experts recommend this book to improve the ability of a student to communicate effectively in English.
Arihant's English Grammar and Composition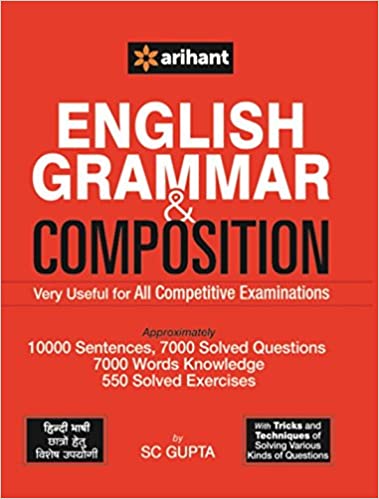 Author – SC Gupta
Publisher – Arihant Publication
Overview – This book is written to keep aspirants of different Indian competitive examinations in mind. Arihant is a well-known publisher widely acclaimed for releasing books for Indian competitive examinations such as SSC, IBPS, UPSC, SBI, etc. The book focuses on improving the language proficiency of readers. Some of the topics included in the book are Word Power, Palindromes, Homonyms, Heteronyms, Pangrams, Synonyms, Antonyms, Spelling Rules, Formation of Words Phrasal Verbs, Spotting the Errors, Idioms & Phrases, Group Terms, Foreign Words, etc.
Complete General English Book for All Government & Competitive Exams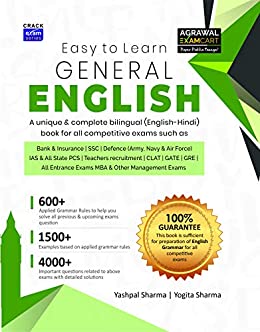 Author – Agrawal Examcart
Publisher – Agrawal Group of Publication
Overview – This book is especially recommended for you if your native language is Hindi. The motto of this book is "English rato nahi sikho". You will find text in both English and Hindi language for better understanding. Covering all English grammar rules and chapter-wise theory the book is useful for aspirants of examinations like SSC, Banking, State PCS, etc.
English Grammar in Use: A Self Study Reference and Practice Book Intermediate Learners Book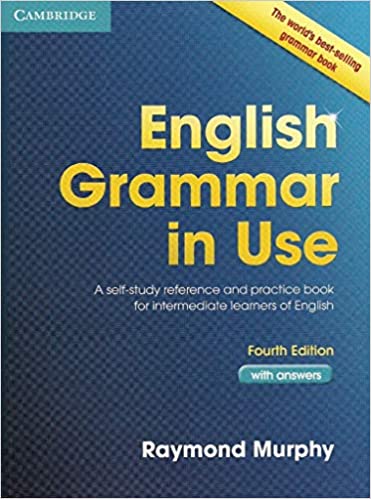 Author – Raymond Murphy
Publisher – Cambridge University Press
Overview – Want to learn from a book that follows International standards? Well, you can go for "English Grammar in Use" from Cambridge University Press. The book follows some unique methodologies to let readers learn the complexities of English Grammar with ease. The fresh edition of the book has a mesmerizing new design and a clean layout. We can easily say that this book is one of the best choices for independent studying of the English language and grammar.
Objective General English by Arihant Publication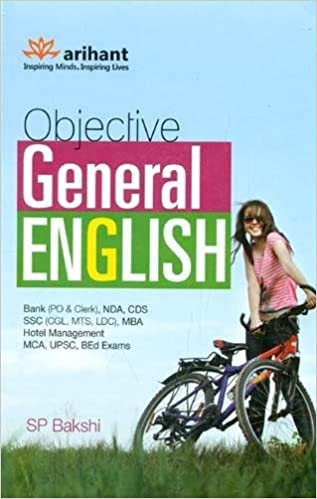 Author –P. Bakshi
Publisher – Arihant Publication
Overview – This one is the second book from Arihant Publication that makes it to our list of the best English grammar books 2023. As you know objective-type questions are asked in most government job examinations. Keeping this in mind, this book explains various rules of the English language with the help of objective types of questions. The present version of the book is divided into the following four modules – Part A: Foundation Module, Part B: Verbal Ability, Part C and Part D: Practical Grammar. Examinations for which the book is recommended are NDA, CDS, SSC (CGL, MTS, LDC), Bank (PO & Clerk), Hotel Management, MBA, MCA, UPSC, Bed Exams, etc.
Applied English Grammar and Composition IX & X: Educational Book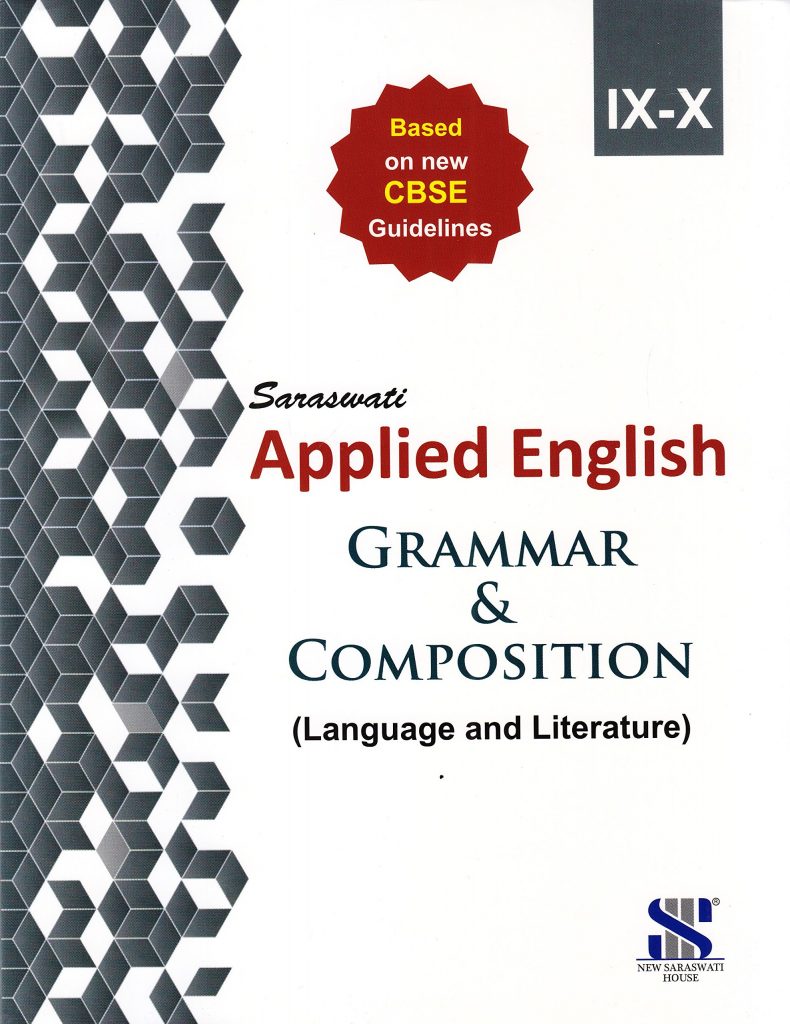 Author – Madan Mohan Sharma
Publisher – New Saraswati House (India)
Overview – Applied English Grammar and Composition 9th and 10th is an amazing book for students of class 9th and 10th. However, aspirants of different government examinations can also take help from this book. The content of this book is very good for those who want to learn English grammar from a very basic level. The language used and explanation in the book is very simple and easy to understand.
The Only Grammar Book You'll Ever Need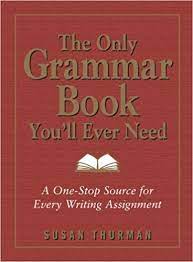 Author – Susan Thurman
Publisher – Adams Media
Overview – As you can see the name of this book is quite interesting. Just like the name and content is also very appealing. In this book, you will find many unique ways to learn English grammar. Plus, different methods are explained in the book for explaining how students can avoid the most common grammar and punctuation mistakes. In addition to this, guidelines for approaching writing projects are also available.
Advanced English Grammar with Answers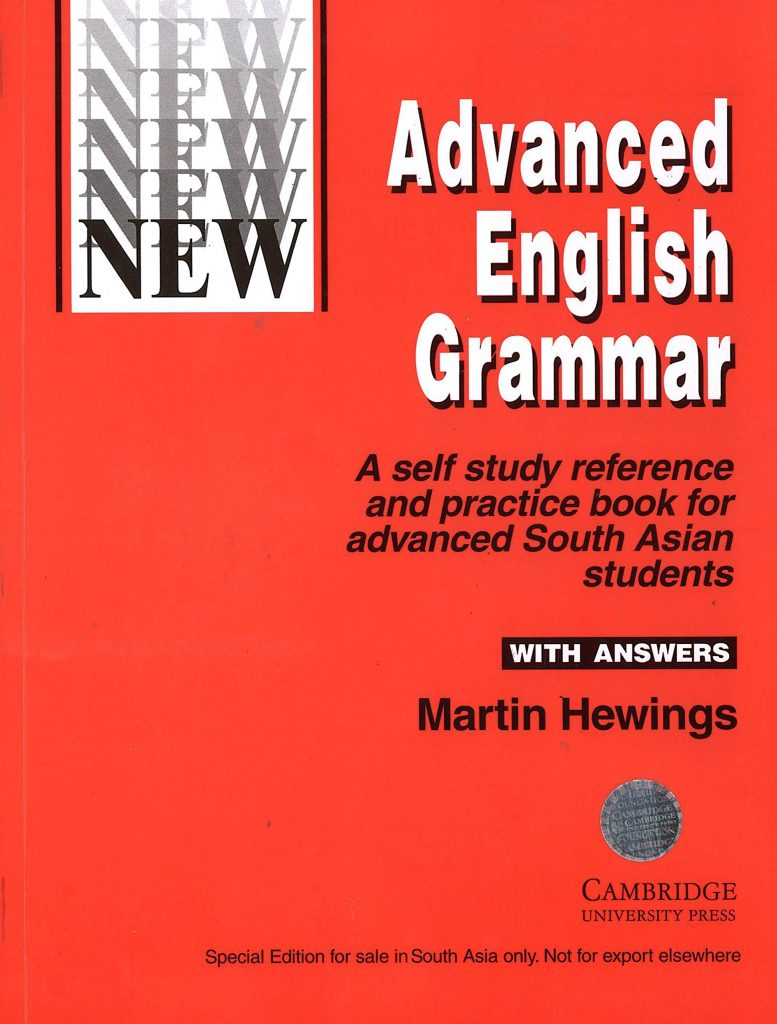 Author – Martin Hewings
Publisher – Cambridge University Press
Overview – This book is for those students who know basic rules and guidelines of English Grammar and want to hone their skills with advanced exercises. Concise explanations to English grammar rules are provided in this book because it is meant for students of an advanced level. A lot of practice material is also available in the book.
The English Grammar and Composition Emperor (CBSE, NCERT, ICSE)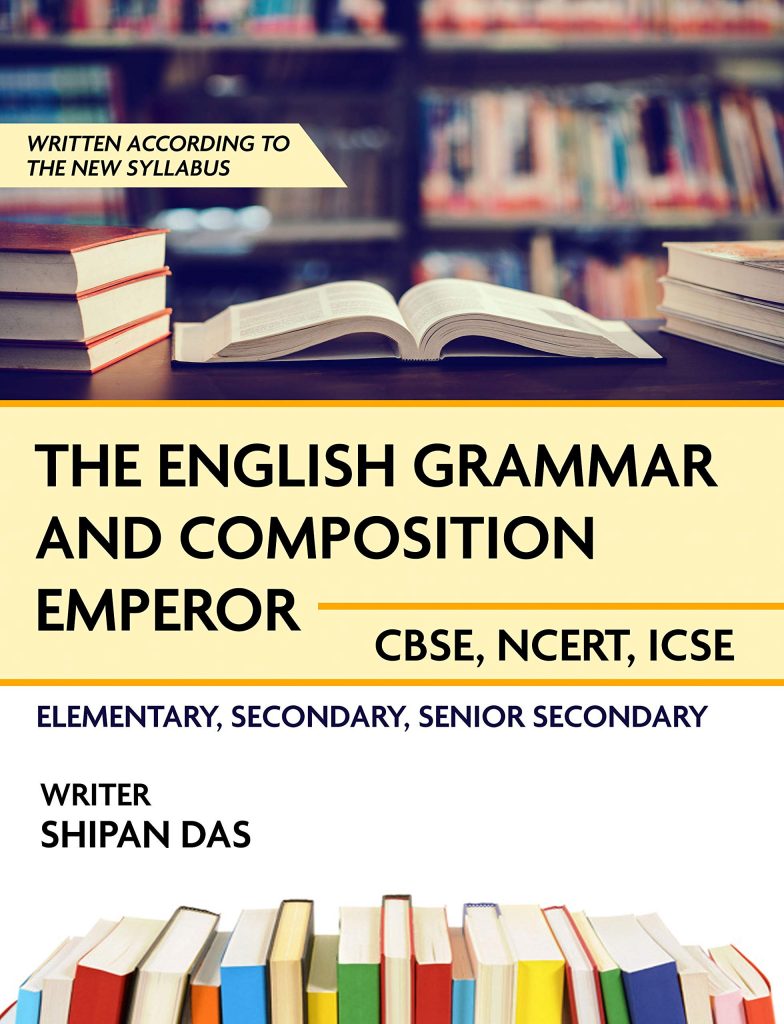 Author – Shipan Das
Publisher – White Falcon Publishing
Overview – Authored by Shipan Das, this book is based on the latest syllabus of CBSE and ICSE. The content provided in the book is designed for the students of elementary, secondary, and senior secondary levels. The language used in this book is so simple that every student can easily understand the concept and prepare well for his/ her school or board examination.
Rapidex English Grammar Course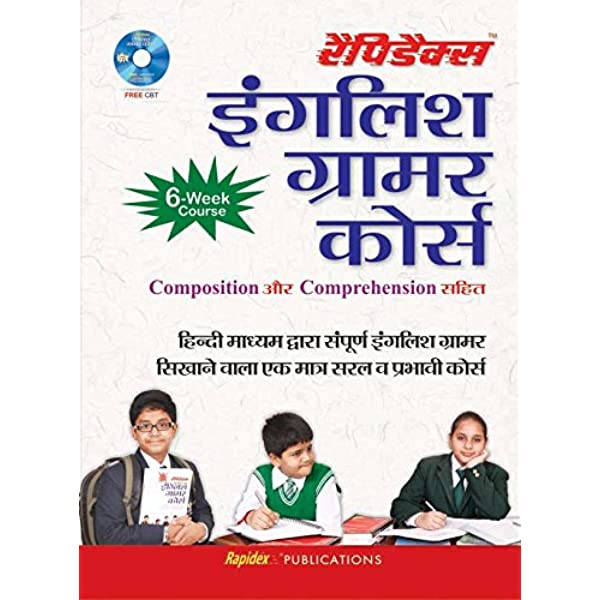 Author –K.B. Sinha
Publisher – Pustak Mahal
Overview – If you are an Indian born in the 90s or 80s then you must have heard about Rapidex English book. This is a tried and tested book that lets students from Hindi medium learn about the complexities of English Grammar. Rapidex English Grammar book consists of English grammar from a very basic level to an advanced level. So, we can say that this book is for every age group.