TS PGLCET 2021: Admission into the post graduate law course (LLM) offered by the institutes of Telangana state is done on the basis of entrance exam, TS PGLCET. The entrance exam is scheduled to be conducted on 11th to 14th August 2021 and the application form for has been released on 24th March 2021. Both the exam and the availability of application form will be in online mode. Candidates can find the detailed information about the TS PGLCET 2021 from this article below.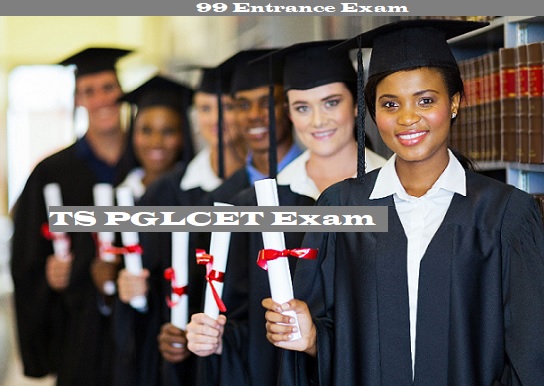 Latest: The counselling process has been started now.

The result for TS PGLCET 2021 has been declared now.

The application form for TS PGLCET 2021 has been released now.
TS PGLCET Important Dates 2021
Check out the important dates related to TS PGLCET 2021 from the table below:
| | |
| --- | --- |
| Events | Dates |
| Starting of submission of online applications | 24th March 2021 |
| Last date for submission of application form | 26th May 2021 |
| Last date to submit the application form with late fee of Rs. 250/- | 12th June 2021 |
| Last date to submit the application form with late fee of Rs. 500/- | 22nd June 2021 |
| Last date to submit the application form with late fee of Rs. 1000/- | 01st July 2021 |
| Last date to submit the application form with late fee of Rs. 2000/- | 10th July 2021 |
| Admit card release date | 9th August 2021 |
| Date of PGLCET | 23rd August 2021 |
| Announcement of result | To be announced later |
TS PGLCET 2021 Eligibility Criteria
Those who meet the eligibility criteria prescribed below can apply for TS PGLCET 2021 exam:
Nationality and Domicile:
The candidate should be an Indian National and should satisfy Local/ Unreserved status requirement as laid down in the Andhra Pradesh Educational Institutions (Regulation of Admissions) Order.
Academic qualification:
Candidates with 3-year or 5-year LLB/ BL degree can apply for the entrance exam. Those awaiting their results of their degree exam are eligible too.
TS PGLCET Application Form 2021
Interested candidates will be able to fill their application form through online mode from the official website www.lawcet.tsche.ac.in. It is suggested that candidates must satisfy their eligibility criteria before filling the application form.
The candidates need to make payment of application fee first after which they can obtain their application form.
Now to fill the application form, the candidates need to provide their basic personal and academic details.
Other details like address, exam center choice, etc will also be asked in the application form.
Candidates also need to upload their photograph and signature into the form in scanned format.
After providing all the details into the application form, the candidates can submit it online.
No change will be possible in the application form after it is submitted to the Convener.
Once the form is submitted successfully, the candidates should take its printout and keep it for future reference.
Application fee:
Candidates need to pay a non-refundable amount of Rs. 1000/- as application fee.
For SC/ ST/ PH candidates, the application fee will be Rs. 800/-.
Mode of payment:
Payment of the application fee can be done offline through cash at TS/AP Online Center.
Online application fee payment can be done using the facility of net banking or credit card/ debit card.
TS PGLCET 2021 Exam Pattern
A basic overview of TS PGLCET exam pattern 2021 is provided below:
Mode of exam: Online
Medium of test: English
Exam duration: 1:30 hours
Number of questions: 120
Total marks: 120
Type of question: Objective type
Marking scheme: 1 mark will be awarded for each right answer.
Negative marking: There will be no negative marking for wrong answer.
Parts
Topics
No. of questions
Total marks
Part A
Jurisprudence
20
20
Constitutional Law
20
20
Part B
Mercantile Law
16
16
IPR and Other Laws
16
16
Crimes and Torts
16
16
Labor Law
16
16
Public International Law
16
16
Total
————-
120
120
TS PGLCET 2021 Syllabus
Check out the detailed syllabus for the TS PGLCET exam 2021 below:
Jurisprudence: Custom Precedent & Legislation, Schools of Jurisprudence- Sources of Law, Legal Sanctions, Rights & Duties- Ownership & Possession, Persons, Obligation, Property and Liability
Constitutional Law: Executive Judiciary and Legislature, Nature of the Constitution, Amendments to the Constitution, Fundamental Rights, Directive Principles of State Policy, Centre-State Relations and Emergency provisions
Mercantile Law: General Principles of Contract (Sections 1-75, Indian Contract Act-1872)
IPR & Other Laws: Copyright Act, 1957, Environment (Protection) Act, 1986, The Protection of Human Rights Act, 1993, Human Rights, Salient features of Information Technology Act, 2000 and Right to Information Act 2005
Crimes & Torts: Consumer Protection Act, 1986, Indian Penal Code- General Principles & General Exceptions, General Principles of Tort, Defences, Joint Liability and State liability for Torts
Labour Law: Trade Union Act 1926 and Industrial Disputes Act 1947
Public International Law: Nationality and Statelessness, United Nations, International Law & Municipal Law, Subjects of International Law, State Territory, Air, Sea and Outer Space, State Jurisdiction, Extradition and Asylum
TS PGLCET Admit Card 
Candidates will be able to download their admit card for appearing in the exam from the official website.
A printout of the admit card should be taken by the candidates and carried to the exam center on the day of exam.
Details related to the candidates and the entrance exam such as name, gender, category, exam center venue, schedule, etc will be mentioned on the admit card.
The admit card should be kept safe as any tampering ill automatically lead to the disqualification from appearing at the test.
No duplicate admit cards will be sent to the candidates through port, courier or any other means.
Result
Authorities will declare the result and publish the rank card of the candidates on the official website.
The candidates will be able to download their rank card from the official website www.pglcet.tsche.ac.in.
In case of any difficulty in downloading the rank card, the candidates can contact the Convener's office.
On the basis of their ranking, a merit list of the candidates will be prepared. Counseling will be done according to the names of the candidates in this list.
TS PGLCET Counseling 
Shortlisted candidates will be invited to take part in the counseling round as per the schedule communicated on the official website in time.
While reporting for the counseling, the candidates should carry with them all their documents in original and photocopy.
Documents of the candidates will be verified and they will be asked to provide their choice for colleges.
After documents and eligibility of the candidates are verified successfully, seats will be allotted to them.
TS PGLCET FAQs
Question: I forgot to take out a copy of my online application. What can I do now?
Answer: You can take a printout of the filled in application form from the website lawcet.tsche.ac.in by giving details such as qualifying exam hall ticket number, name, father's name, date of birth, mobile number, etc
Question: Is there any way I can ask for re-checking of my answers?
Answer: Any request for re-totaling or revaluation or personal identification of scripts will not be entertained from the candidates.
Question: Is there any way I can ask for a refund on the application fee?
Answer: Once submitted, the application fee will neither be refunded nor be transferred under any circumstances.
Question: Under what conditions my application form can be rejected?
Answer: The Convener reserves the right to reject the application of any candidate at any stage, if:
Application is incomplete, or
Candidate fails to satisfy the eligibility conditions, or other rules of admissions or
Entries in the application are not filled as required
No correspondence will be entertained in this regard.
Question: In case of any query related to admission process, whom should I contact?
Answer: In case of any difficulty, the candidates may contact the office of the TS PGLCET via phone number 040-27070028, 040-27077404.