| | |
| --- | --- |
| Founded in | 1960 |
| Institute Location | Bhopal, Madhya Pradesh, India |
| College Type | Public |
| Contact Number | +91 755 4051000/ +91 755 2670900 |
About MANIT, Bhopal
Maulana Azad National Institute of Technology Bhopal is also renowned as National Institute of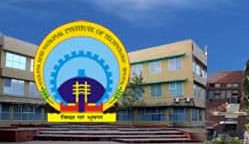 Technology (NIT), Bhopal. The institute was founded in the year 1960 and is counted among publicly funded institutions in India.
Available Courses in NIT, Bhopal
Following list of courses is being offered by NIT, Bhopal:
Tech programme in all engineering fields;
Post Graduate programmes includes Master of Computer Applications (MCA), Master of Business Administration (MBA), Master of Technology (M.Tech) in relevant fields;
D programme in relevant fields;
Departments in NIT, Bhopal
Get Engineering,Exam Updates through e-mail, by entering your details below.
Applied Mechanics
Architecture and Planning
Agrotechnology
Civil Engineering
Bio-Informatics
Chemical Engineering
Computer Science and Engineering
Computer Applications
Electrical Engineering
Energy Engineering
Electronics and Communication Engineering
Geo-engineering
Industrial & Manufacturing Engineering
Humanities & Social Sciences
Material Science and Metallurgical Engineering
Management Studies
Mechanical Engineering
Mathematics
Chemistry
Physics
Statistics
Energy Science & Engineering
Physical Education & Sports Science
Water Resources Engineering (proposed)
NIT, Bhopal Admission Procedure
For more info on NIT, Bhopal B.Tech/M.Tech/MBA/MCA/PhD Admission, click here
Major Facilities Offered by NIT, Bhopal
Some of the major facilities offered by MANIT are spacious and well-furnished class rooms, high speed internet connectivity, well-equipped computer centre, workshops and labs, seminar hall, auditorium, sports and gym facility, hostel, canteen etc.
Placement at NIT, Bhopal
NIT Bhopal has its Training and Placement cell dedicated to provide best placement service to candidates. They organize various training and internship programmes so that students would be more comfortable while facing real interview. Some of the leading company visit NIT, Bhopal every year are TCS, HCL, Samsung, Zensar, Samtel, IBM, Pepsico, Sapient, Reliance, Wipro, L&T
Contact Details
Address:
Maulana Azad National Institute of Technology,
Bhopal, India
Contact No.:+91 755 4051000, 4052000, +91 755 2670900
Email: [email protected]
Fax: +91-755 2670562
Useful Links
Official Website- www.manit.ac.in
JEE Main 2017- https://www.99entranceexam.in/engg/jee-main-2017/
GATE 2017- https://www.99entranceexam.in/engg/gate-2017/
CAT 2016- https://www.99entranceexam.in/cat-2016-application-form-eligibility-criteria-examination-date/
NIMCET 2017- https://www.99entranceexam.in/nimcet-2017/