During NEET PG registration, you are asked to upload the scanned copy of your recently taken colour photograph, signature and important documents. The photograph, you are uploading, must be clearly visible on a white background and it should not be more than 6 months old.
Instruction to Upload Photograph and Digital Signature
In order to upload a photograph and digital signature, candidates need to click the browse button and hunt for the photograph. Instructions related to the image specification for NEET PG Application will be available on the screen itself, candidates are advised to follow the similar instruction carefully.
Instruction to Upload Photo ID and MCI/SMC Certification
Candidates are also required to upload the photo identity they are going to carry to the exam centre on the day of exam and MCI/SMC certificate online. Simply browse this document on your system and upload it.
Get Medicine,Exam Updates through e-mail, by entering your details below.
Steps to organize the image to upload using PAINT
Step 1: First of all you need to open the image in MS Paint. You can do so simply by right-clicking on the image and go to "open with" option and click the "Paint".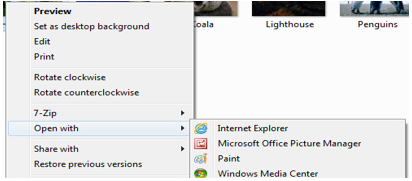 Step 2: Once your image has opened in MS Paint, then you need to click the "Resize" button at the top in following way: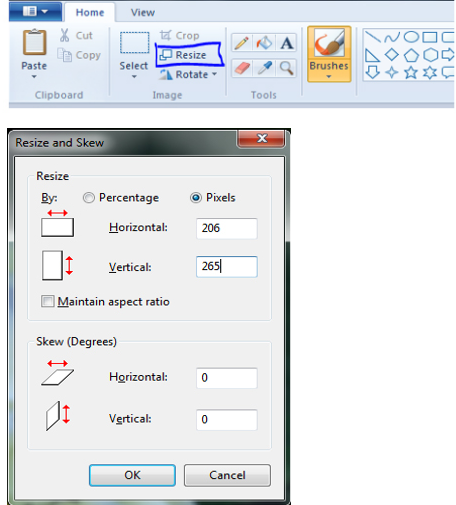 Step 3: A "Resize and Skew" pop-up window gets appeared in following way: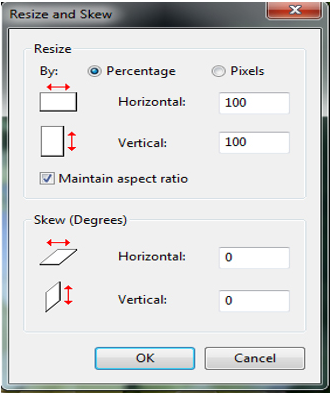 Step 4:  In the above-shown window choose "Pixels" under "Resize" radio button and uncheck by maintaining the aspect ratio button.
Step 5: Now you need to put the horizontal value as "206" and vertical value as "265" and hit the "OK" button. If you are preparing signature then use Horizontal value as "302" and vertical value as "132".
Step 6: Finally, save the image with your desired name.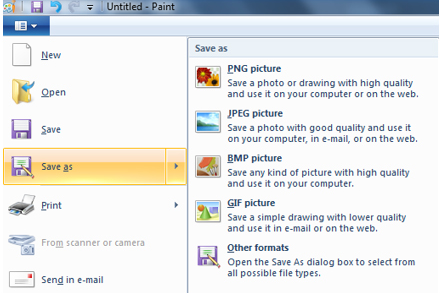 Steps to Upload Photo ID, MCI/SMC Certificate
Candidates need to upload photo ID, MCI/SMC certificate in PDF format only and it should be less than or equal to 500 KB in size.
 Scanning Guidelines
At the time of scanning a document, candidates need to choose "Save as PDF" option and Scan size as A4.
Choose resolution maximum up to 200 dpi for creating PDF document of the necessary size.
Please ensure that images you are uploading are clear and readable.