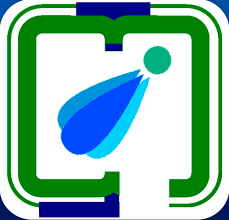 | | |
| --- | --- |
| Establishment Year: | 2005 |
| Location: | Jabalpur |
| Website: | www.iiitdmj.ac.in |
| Recognized By: | UGC |
| Affiliated To: | Deemed University |
| Contact No.: | +91-761-2632139, +91-761-2632493 |
Introduction
Programmes
Admission
Placement
About Indian Institute of Information Technology, Design and Manufacturing, Jabalpur
Established in 2005, Indian Institute of Information Technology and Design & Manufacturing (IIIT – DM), Jabalpur is one of the IITs (Institute of Information Technology) in India and deemed university situated in Jabalpur. The university focuses on Information Technology (IT) enabled Design and Manufacturing. The institution is approved by UGC and was declared to be Institute of National Importance by Government of India in IIIT Act
Campus
Get ,Exam Updates through e-mail, by entering your details below.
The campus is spread over 260 acres of land, nearby the Domestic Airport and Dumna Nature Reserve Park. The campus also includes three hostels, lab complex, and administration building. Being located close to domestic airport it is well accessible by air.
Courses
The college is offering UG, PG and PhD level degree courses in various disciplines. IIIT – DM also offers a Liberal Design Program and a Master of Design degree. Some of its undergraduate degree courses are following:
Electronics and Communication Engineering
Computer Science and Engineering
Mechanical Engineering
Facilities at Indian Institute of Information Technology and Design & Manufacturing, Jabalpur
The college offers all basic facilities to their students including hi-tech and well stocked central library with internet connectivity and large number of reading stuffs and journals, all well-equipped libraries includes Advanced Manufacturing Laboratory, Materials Research Laboratory, Digital Signal Processing and Biometric Laboratory, Image Processing Laboratory, Infrared Imaging Laboratory, etc. apart from this the institute organizes various social, cultural, technical and sports events.
Placement
From last years the institute has shown amazing placements record among all institutes. The college has a fully fledged placement cell which is offering the essential trainings to the students and giving the job opportunities with a good track record.
Contact details
Pandit Dwarka Prasad Mishra
Indian Institute of Information Technology,
Design & Manufacturing Jabalpur
Near Dumna Airport Rd, P.O: Khamaria,
Jabalpur, Madhya Pradesh (482 005), India
Website address: www.iiitdmj.ac.in