Founded in: 15th July 1969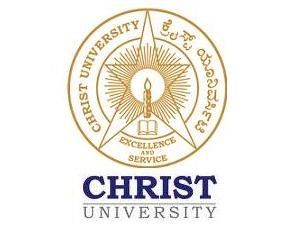 Institute Location: Bangalore, Karnataka, India
College Type: Private
Get Engineering,Exam Updates through e-mail, by entering your details below.
Contact No.: +91-080-4012 9281
About Christ University, Bangalore
Christ University is a nationally and internationally recognized deemed private university located in Bangalore, Karnataka, India. There are several undergraduate, postgraduate and research programmes in the field of Business Administration, Law, Commerce, Humanities, Management Sciences, and Social Sciences are being offered by the university. The article is providing you info about Christ University MCA admission 2021.
Eligibility Criteria for Admission to MCA Programme
Candidates should have cleared any Undergraduate degree exam with obtaining a minimum 50% marks from any UGC/AIU recognized university located in India or Abroad.
Candidates who belong to non-computer science background they should have studied one of the subjects from Computer Science, Mathematics, Business Mathematics or Electronics at the Degree or Pre-University level.
Application Procedure- Christ University MCA admission 2021
Christ University MCA admission application form will be obtainable in online mode from the official website of Christ University i.e. www.christuniversity.in or in direct mode from Office of Admission, Christ University, Central Block, Hosur Road, Bengaluru – 560029 in the month of December 2020. Application fee (Rs.1000/-) will be payable either through SBI Challan at SBI core banking branches or through Debit Card / Credit / Net banking facility.
Selection Procedure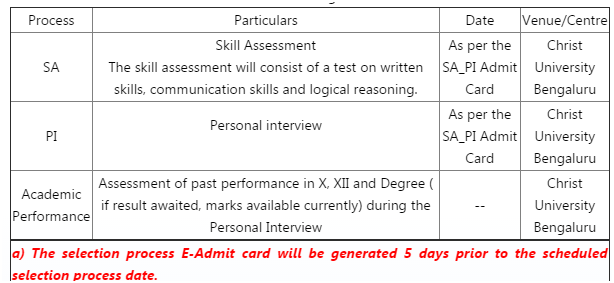 Christ University MCA Admission Procedure 2021
Candidates will be informed about their selection status (Wait Listed / Selected / Not Selected) within 72 hours after completion of the selection process. Selected candidates need to report at Office of Admissions, Central Block, Christ University Main Campus, within three working days from publication of selection result. Candidates need to report to the aforesaid address along with the following documents: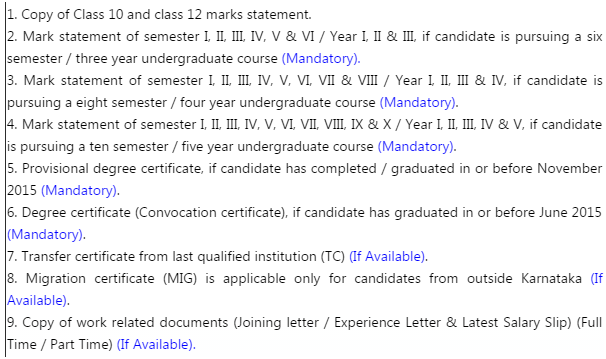 Fee Structure for MCA Programme

Contact Details
Office of Admissions
Christ University, Hosur Road
Bengaluru – 560029
 Phone number:   +91-080-4012 9281 / 9282 / 9283 / 9284 / 9285
 Fax number: +91-080-4012 9000
Contact Email: [email protected]
For Latest Updates Please Subscribe our Telegram Channel: Here