The process of CAT registration 2022 may start from August 2022. The complete process of registration including document upload and fee payment can be done online. You can either fill the application form in one session or in multiple sessions as per your choice. The process of registration will only be considered complete after successful payment of application fee. Form submitted without fee will not be considered and such candidates will not be considered for admissions.
CAT Registration 2022

The registration for CAT exam can be done only through online mode.
A valid email id and mobile number is mandatory for registration and must be kept active until the process of admission is over.
Fields marked with asterisk (*) are mandatory and submission of form with these fields blank will not be possible.
Candidates can make correction in CAT application form till the submission of application fee.
Entries provided at the time of initial registration cannot be changed under any circumstances.
Registration process will only be completed after successful submission of application form and fee.
The recommended browser to fill the form are Internet Explorer (version 11 and above) or Mozilla Firefox (version 50 to 61) or Google Chrome (version 50 to 69).
Important Dates
Check below the tentative dates related to CAT registration 2022:
| | |
| --- | --- |
| Events | Dates |
| Commencement of registration process | August 2022 |
| Last date for online registration | September 2022 |
| Date of admission test | November 2022 |
Complete Guide for Registration
The step-by-step guide to fill the CAT registration form 2022 is given below. Follow the given instructions to complete the registration process.
Step 1: Registration
The first step will be the registration of the candidates to generate user id and password. Go to the official website www.iimcat.ac.in and under 'new candidate registration' click on 'register'.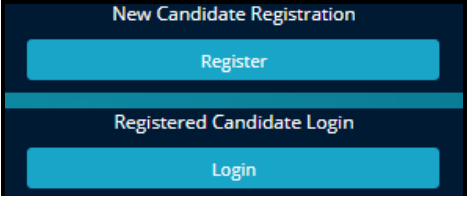 Registration form will appear on the screen asking the following details of the candidates:
Name: As it appears in 10th/ SSC Certificate
Date of birth: As it appears in 10th/ SSC Certificate
Email address: Should be valid and unique
Mobile number: Should be valid and unique
Country
After providing all the details, click on 'generate OTP' button.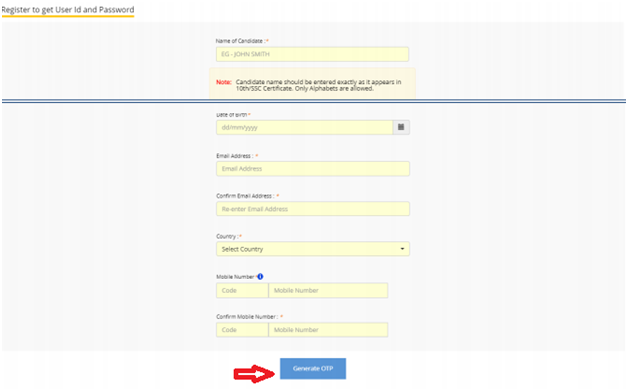 As you click the generate OTP button, a page will appear asking you to enter the captcha code. Enter the code as shown and click on 'submit' button to generate the OTP. Once you successfully submit the form, no change in the entries made will be possible. You must also agree to the declaration before submitting the form.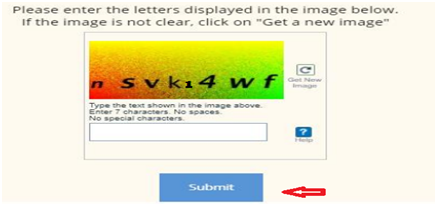 The OTP will be sent to your registered mobile number. Enter the OTP received and click on validate the OTP tab. After this, your registration form can be submitted and a user id will be sent to the registered email address and password to the registered mobile number. The user id and password both will be sent as email to the overseas candidates.
Step 2: Candidate's login to obtain the application form
Go to the official website and under 'registered candidate login', click on 'login.

The login page will appear on the screen. Enter the user id and password received and click on 'login' button.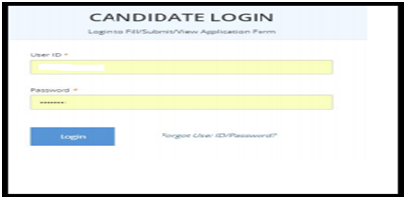 After successful login, 'applicant details' page will appear. Click on 'go to application form' to fill the rest of the details in the form.

Step 3: Filling of details in the form
The application form will be categorized into six different sections namely: Personal Details, Academics, Work Experience, Programmes, Test City and Payment.

Click on these tabs one by one to fill the form. You can either fill the complete form at one time or login further to fill the form at any time later. You can also edit the form as many times as you want. This facility is available until you fill the application fee and make final submission of the form.
Personal Details
Personal details other than the ones already filled in the registration form will be submitted in the form. The already filled entries will be already populated in the form. The following details will be submitted under personal details:
Father's/ Husband's/ Guardian's Name
Mother's Name as applicable
Gender
Nationality
Aadhaar Card Number
Category
State/ Union Territory of Caste/ Tribe
Serial/ Entry Number of Caste/ Tribe
Caste/ Tribe Name
PwD Category
Communication Address
Emergency Contact Details

After providing all the details in the form, you will have to upload important documents in scanned format. Important documents include candidates' photograph and signature and caste and disability certificate (as applicable). The format of the caste and disability certificate should be downloaded from CAT website and self-attested.
| | | | |
| --- | --- | --- | --- |
| Document | Format | File size | Dimension |
| Photograph | jpg/ jpeg | 80 kb | 30 mm x 45 mm |
| Signature | jpg/ jpeg | 80 kb | 80 mm x 35 mm |
| Caste certificate | PDF | —— | —— |
| Disability certificate | PDF | —— | —— |

Click on 'save & continue' to proceed to the next section.
Academics
Under this section, education details will be entered and will be divided further into the following sections:
SSC/ 10th/ Equivalent Details

HSC/ 12th/ Equivalent/ Diploma Course Details

Bachelor's Degree Details

Master's Degree Details

Other Professional Degree Details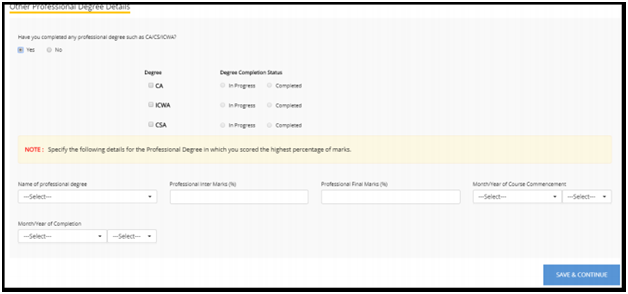 After providing all the details, click on Save & Continue to proceed to the next section.
3. Work Experience
In case any candidate has certain work experience, they can submit their experience in months and the industry type as on 31st July 2022. Only full-time experience after graduation must be entered. Part-time/ Project/ Internship/ Articleship/ Pre-graduation work experience should not be entered as work experience.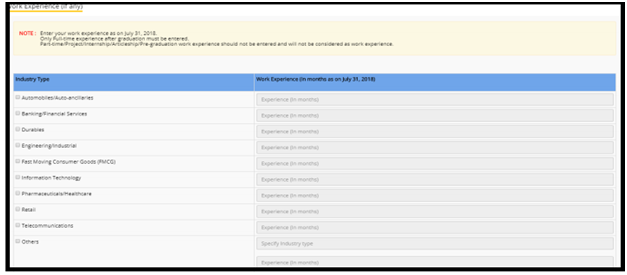 Click on 'Save & Continue' to proceed to the next section.
4. Programmes
The candidates can select any number of programmes and interview city for that programme from the drop-down list. Those applying for PGP courses will have to select a single city for all the programmes that they select.
5. Test City
You can select 4 different city choices where you want to appear for the test. It is advised to select the cities in order of preference.

Click on 'Save and Continue' to proceed to the Payment section.
6. Payment
The last step towards completing the whole registration process will be payment of application fee. The application fee will be Rs. 100/- for general/ OBC candidates and Rs. 950/- for SC/ ST/ PWD candidates. Payment of fee can be done online via credit card, debit card, net banking, Paytm wallet and cash card and wallet. Additional bank or other charges will also be applicable.

Payment mode can be selected by the candidates among BillDesk, Paytm and PayU. After selecting the mode, the candidates will have to enter captcha and check the declaration and click on 'submit' to make final form submission and pay the application fee. The payment gateway will be displayed as follows:

After successful payment, a message will be displayed on the screen along with the Payment Transaction Number. A confirmation email of successful CAT registration will also be received. By logging into your account, you will be able to see the preview of your application form.
Frequently Asked Questions (FAQs)
I did not get user id on my registered email id after registration.
It takes few minutes to receive user id and password. Check your spam to see if your user id is in there and restore it immediately to the inbox.
How can I correct the information in my form?
Details provided during initial registration such as name, mobile number, email address, etc cannot be changed. The rest details can be changed by simply logging into your account using the user id and password.
What if I forget my user id/ password?
You can click on 'forgot user id/ password?' link on the candidate's login page any time you are not able to remember your user id or password.
My payment is unsuccessful. How can I make payment?
In case your payment was not successful, you have to login again to your account and then make fee payment. Any amount debited will be returned to the account within few days.
I did not get email regarding successful registration even after successful fee payment.
In case of this or any other concern, you can contact the Candidate Help Desk through e-mail (cathelpdesk@iimcat.ac.in) or call on 1800 209 0830 (Toll Free).